Turnkey Premade Amazon & Affiliate Niche Websites for Sale
[Transfer in under 24 hours]
We sell ready-made niche websites for adsense, amazon & affiliate niches. Browse through the below listings to find out the premade niche site which fits your requirements.
[Done For You] Turnkey Ready Made Amazon & Affiliate Niche Websites
Start in less than 24 hours. Get your turnkey pre-made affiliate niche site from us and kick start your authority niche site journey ahead of others.
From time to time, we research and find amazon affiliate niches with high potential, perform extensive keyword research and then build niche websites for sale. These websites have all the features similar to our custom niche sites. But the advantage of these sites over our custom niche sites is that these sites have already overcome google sandbox and some premade niche sites have already made commissions.
Buying a turnkey niche site, you'll get an advantage over people starting on new sites. Your site will respond very well for link building & SEO while new sites will need around 6-9 months to come out of google sandbox period.
Your Premade site has everything done and is ready for you to drive traffic to them by using SEO or advertising. Check below to find out what is included with a readymade affiliate niche site.
Client Spotlight : Mads Singers Sorensen
Check out our Passive Income Niche Websites HERE
Pick Your Niche With Simple Process
Browse through a list of our pre-made niche sites listed below and find one or more niche sites that suit your preference or business.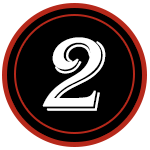 If you find something you like or find suitable for your business, choose the add to cart option. If you don't like any of our pre-made sites, you can choose a custom website. 
After you select a pre-made niche website, add to cart to complete your purchase with Paypal. Site will be transferred in under 24 hours.
What's Included in Our Turnkey Niche Website
Our premade websites have great quality designs. We have catchy designs which are optimized for speed.
Aged Domain Over 6 Months
Most of our domains are aged over 6 months to 3 years.
Our aged websites have premium custom graphics within the posts. Some sites also come with infographics.
A report showing all the possible keywords to add content & how to generate revenue from the website.
We offer free support as long as you need for the site.
We can offer free ssd hosting for a year if you wish to keep the site on the same hosting. If you wish to take it to your own server, we'll offer you free transfer.
Here is What Our Customers Say About us.!
" I had the pleasure to use Rick Meyer's service. I have to say that it was absolutely incredible! Anytime you need an Affiliate Website, he is the way to go! Amazing work by the team, super happy with the result and flexibility they showed! Thanks! " 
" Tested out this service and amazing work by the team, super happy with the result and flexibility they showed! Thanks Rick and team! ♥ ♥ ♥ " 

" Pretty happy with Rick Meyer and UpNiches work. Gave them very little to go on and they created a nice little niche site with some really long form content Wasn't sure what to expect after a last minute niche change but rick and the boys delivered. "
Frequently Asked Questions
Once you have made your purchase, we will communicate you by email and we'll provide the domain to you promptly after we have verified all relevant details. Then we'll build a WordPress user with administrative privileges and share their login details with you. We will allow you to have complete control over the site within 24 hours after you purchase the website.
If you follow a proper seo plan and use the site accordingly, your site will rank great on Google. In addition, add content & update your site often. We'll stand by you during this process. We have packages to provide you with all the steps you need to improve your site. Making money with this site depends on your efforts. Most customers earn a passive income within 6 -12 months of purchase.
Earnings on the Niche website depend on a variety of factors, such as niche, competition, and your knowledge. But if you start working on the site from the earliest day and work hard for 2 to 3 hours a day, there is a definite chance that you will be looking within the next 12 to 24 months.
Most likely it will start to gain some organic traction in the 3rd month and you can track how your site is comparing to the average in the first 24 months. You need to outsource SEO (content, links, CRO) to make the site more powerful. It will certainly accelerate everything, and you need to invest some money.
The niche difficulty is determining how difficult it is to get a place for keywords. ND10 would be a lot harder, while ND1 would mean a lot easier to rank.If you establish in the significant effort and follow our detailed guidelines, you will have no problems with ranking for the ND 5-7 keywords.
Yeah! absolutely. We will lead you step-by-step through the whole process. When you purchase a niche from our site, we'll guide you in all stages. Thus you don't have to worry about the developed process of your future plan.