Amazon affiliate is one of the most popular ways to earn money online, we can notice the growth in the number of affiliate marketers every year. An Amazon Associates is an affiliate marketing program through which all the website owners will create links and earn a commission when the visitors click and buy products from Amazon.
Furthermore, it's not a tedious task to join, very simple and easy to use.
As an affiliate marketer you may be looking for the best option to enhance the credibility of your brand and increase the revenue, for that, you need most promising plugins.
Here we have given a detailed comparison among six leading plugins for affiliate marketing.
Read the reviews and choose the best.
These six WordPress affiliate plugins are the best tools based on their performance and popularity.
AAWP
AzonPress
EasyAzon
Amalinks
Lasso 
Woozone
Let's get into the reviews of the leading plugins, Starting with AAWP.
AAWP
AAWP is one of the best Amazon affiliate marketing plugins that helps to insert Amazon affiliate links on your WordPress site, without the need to visit Amazon.com.
Why AAWP? The most impressive features of this plugin are feature-rich, newbie-friendly, affordable, and developing your Amazon affiliate to the next level.
No matter whether you're a newbie or an experienced Amazon affiliate, this tool will provide and amaze you with its excellent features, if you're looking to improve the earnings from Amazon Affiliates then this would be the best choice.
The visual performance of AAWP is appealing, the whole pack is built in a way to offer tremendous results focusing on the customers who visit your site.
Some of the key features of AAWP plugins that help the user in creating affiliate blogs more conveniently,
Text Link
New Seller List
Best Seller List
Product box
Geo-targeting
Amazon Product
Comparison Table
Data Field Translation
Widgets
GDRP Compliant
Comparison Table
AAWP helps you create Amazon product comparison tables, which is extremely useful in encouraging customers to click on your links.
The exciting feature of AAWP is that it allows you to create these right from your WordPress blog, without the need to require coding knowledge.
Compared to its competitors, AAWP is loved by the customers due to the customization options available for all its features.
More importantly, the comparison table builder can be easily edited even after you have posted it by overwriting the content types. This is very useful when you want to change the individual columns later.
AAWP allows to include a wide range of descriptions in these tables – in terms of product information and custom output. For example, as you can see from the table below, where reviews, add buttons, and prices are inserted.
These are dynamic links, displaying real-life data taken via the Amazon API key. The style can also be changed to blend in with the rest of your content.
Geo-Targeting
This option is available too so helps to connect the buyers across from different countries.
For instance, if your customer clicks on a link that redirects them to another country's Amazon page, instead "geotargeting" does is to send them to their respective Amazon pages.
Other Tools
AAWP also offers several other necessary tools that will enhance your blog and marketing performance.
Amazon Partner Networks – AAWP supports Amazon PartnerNet for the,
US,
Canada,
EU,
Japan,
India
and Brazil.
In the plugin settings, countries can be selected.
Prepared templates – AAWP offers a set of templates for every feature, in case you want to modify it then make use of the integrated PHP templating to make individual changes as per your needs.
Click Tracking – Actually, Event tracking is included to support integration with tools such as Google Analytics and Tag Manager. Your tracking ad will also be included in all plugins and shortcodes, so you will never miss any commissions.
Caching – It reduces your website's loading time by this functionality. If the site fetches the product data for once, then it will be stored and provided for next page. The users can also change the plugin settings to adjust how long the caching has to be active.
Amazon Prime Flagging – Marketers can also tag any products that have special pricing as part of the Prime subscription. This will further help you to earn commissions by referring new Prime memberships.
Pricing
There are three different plan variations that you can choose from depending on the number of affiliate sites you have under your control.
Personal Plan for 1 site at €39.
Plus Plan for 3 sites at €99.
Pro Plan for 10 sites at €199.
Ultimate Plan for 25 sites at €299.
Advantages of AAWP
Easy and Efficient
Focus on Conversions
Automated Data Retrieval
Allows Targeting
International Viewers
Consistency in Performance
 AzonPress
AzonPress is an amazon plugin that helps the users to create a WordPress interface with a promising display of Amazon Affiliate links.
The most likely feature of this plugin is the ability to run your website and links smoothly while taking care of the link maintenance aspect.
By combining your Amazon Associate account with AzonPress, your affiliate links will be automatically linked to the products. AzonPress is very popular for its well-designed templates that you can use for numerous patterns of product display.
AzonPress offers plenty of key Features some of the most important are,
Product table
Product Comparison Table
Best-seller list
Geo-targeting
Automated data update
Custom CSS
GDRP Compliant
What's the purpose of product tables and how does it help the marketer? this may be most of your query, alright, let's discuss it. With product tables, the user can search and find products right from the AzonPress dashboard.
Just enter a specific keyword or the product ASIN number to find the products, and you'll get detailed information about the products.
You can add one or more products to create a Product Table. 
The plugin comes with a lot of design features, just make use of it, also you can customize columns and rows, along with adding any new columns with additional content.
A comparison table works the same as the product table. You can search for products you want to compare, and AzonPress will present you with a comparison of the product features.
The automated bestseller list helps to provide you with the top-selling products so instead of using the AzonPress dashboard, you will be choosing to create a post via WordPress.
Just do the following steps,
Add a Post from the WordPress dashboard
Press the AzonPress button above the editor
Click on Bestseller lists
Choose the product category
Select the number of products you want on the list and the layout
The shortcode will be generated which you can include in your post as a BestSeller list.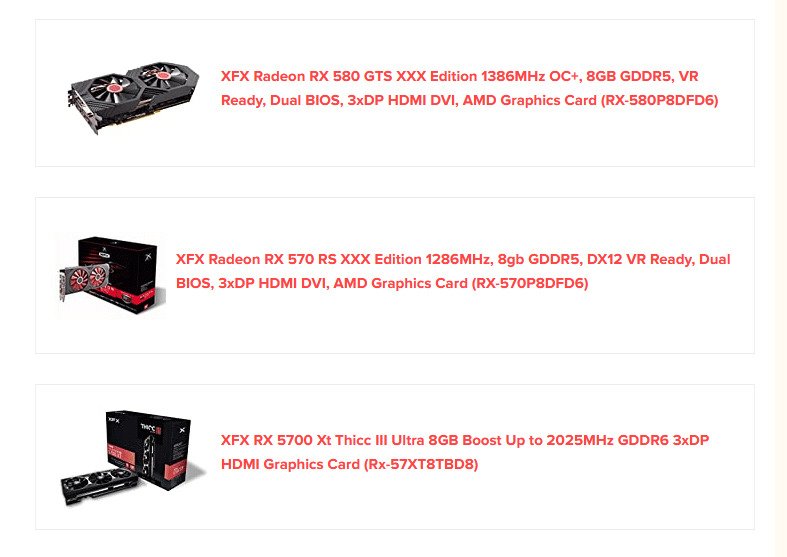 Pricing
AzonPress has one of the most affordable pricing plans in the market with respect to Amazon affiliate plugins.They offer licenses valid for one year or a lifetime. The annual license can be renewed every year.
Annual Plans
Single Site License at $39 for 1 domain
Agency License at $79 for 20 domains
Unlimited License for $159 for unlimited domains
AzonPress Advantages
Easy installation and integration
Plenty of Customization choices
Shortcode-enabled
Affordable pricing
Overall, AzonPress plugin helps you create unique and promising product displays with all relevant sales-oriented features to accelerate your content's performance. 
EasyAzon
EasyAzon is another amazing free Amazon Associates plugin at WordPress.org. The purpose of EasyAzon is to help the users create and insert Amazon Affiliate links without leaving your WP dashboard.
It will support every Amazon locale with an Amazon Associates program including,
United States,

Canada,

China,

France,

Germany,

India,

Italy,

Japan,

Spain,

United Kingdom
I love the "automatic link localization feature" the most as it lets you automatically send visitors to the proper Amazon location. Why EasyAzon? It helps the users to increase their sales by gaining a number of customers, additionally, it supports a few different affiliate link types, including direct links, Amazon buy buttons and product information blocks that include the image thumbnail and price.
If you're serious about doing conversion rate optimization for your Amazon site, kindly give EasyAzon a try. Let's talk about its specific features and WHY to BUY EasyAzon?
Geo-targeting
Does your site receive a lot of traffic from other countries outside of your Amazon region? 
If yes then, EasyAzon offers custom links to your audience depending on where they are in the world. This allows you to monetize additional traffic that you wouldn't usually be paid for.
Generally, Amazon limits the revenue earned to certain regions, so you may lose a huge chunk of the amount if your visitors are from other regions.
In such cases, use this tool as it displays specific links depending on where your audience is from. For instance, if the majority of your users are from the UK, then just set up an account with the local UK affiliate program and add those links to your site.
This is a great way to utilize your existing traffic to generate more money and helps to increase the efficiency of your website.
Simplifying Amazon links and adding additional behavior
Adding affiliate links and specifying their behavior can be a huge task, but with EasyAzon it becomes simpler.
It does this in several ways, the first being a default setting for all your affiliate links. EasyAzon allows you to customize how you want your affiliate links to work and then applies that to your entire site.
This plugin offers an easy way to add custom Amazon affiliate links that don't abide by the default setting.
So if you want to set a link up differently or try something new rather than just go by the default settings, and still stay within the Amazon Associate requirements.
"Add to cart" option
This is another amazing feature that allows you to give your affiliate links the "add to cart" functionality.
With this functionality you can easily set up your affiliate links so that when a customer clicks the item it will be added to their cart while also applying a full 90-day cookie rather than just the typical 24-hour period.
Pricing of EasyAzon Plugin
The EasyAzon plugin is available in two plans – Developer license and the multi-site license. No matter what plan you choose, you can use the plugin on unlimited sites.
Advantages
Adds additional functionality to your links and provides the use of "add to cart" functionality.
Simple and straightforward to set up.
Saves your time
Increase revenue with your existing traffic, as well as improve your conversion rates using buttons and infoboxes.
Amalinks
This is a WordPress plugin that connects you to Amazon and allows you to insert various links with ease. Using this tool the user can integrate advanced Amazon link types to get more clicks and commissions.
The objective of amalinks is to give more creativity, be it a text link, image link, or an elaborate product showcase with a Call to Action – AmaLinks Pro has got your back.
Key Features
Text links
Image links
Call-to-Action Links
Comparison Tables
Showcase Boxes
Why Choose AmaLinks Pro?
It's not a big deal to sign up as an Amazon Associate, the most challenging factor is "Amazon updates". It often updates its terms and policies to ensure the quality and clarity of the content it delivers to the users. As an affiliate, it may be a tedious task to come up with these updates. In such cases, these plugins can help you and guarantee that every affiliate link on your page complies with Amazon.
On top of the product showcase features, the plugin also takes care of the following aspects:
Amazon Complaint Pictures: Whether you are using API or SiteStrip, images are imported directly from Amazon, ensuring that you are in full compliance.
Amazon Product Titles: Product titles are also directly taken from Amazon. If you need to edit it, yes it's possible.
Amazon Product Features: Any description you display in the product showcases is also extracted and listed in the API. These are presented in bullet lists and hide and unhide the features you need.
Prime Eligible Badge: If the product you feature is eligible for Amazon Prime, then just indicate it by including the "Prime Eligible" tag. This is, however, text-based as featuring the actual prime logo violates the Amazon Associates agreement you have signed as an affiliate.
Affiliate API Disclaimer: This part includes the date and time that the API call was completed. This is essential when you are displaying the information pulled using your Amazon API.
Up-to-date Prices: AmaLinks Pro will frequently update the pricing to make sure that it is accurate. These prices can't be edited by anyone, though you can choose whether to show or hide them in showcase boxes.
Link Localization: If you have a massive international audience base, then it is crucial that you redirect them to their respective local Amazon marketplace. Link localisation allows you to offer geotargeting, hence ensuring that you will not lose any commissions.
AmaLinks Pro Pricing
There are four different pricing packages available with AmaLinks Pro.
Advantages
No need for Amazon API Access
Google Analytics Event Tracking
Drag & Drop Comparison Tables
Well Designed Product Display Boxes
30 Day Money Back Guarantee
Lasso
Lasso WordPress plugin is another new link management tool for affiliate marketers, it offers a wide range of features that help the users to design their sites specifically.
I'll recommend this plugin if you're running multiple affiliate sites, this tool has the efficiency to manage and run those sites smoothly.
Overall, it's an all-in-tool, the plugin makes WordPress marketing more accessible and effective. With Lasso, the affiliate marketing earnings also can be improved.
Prominent features offered by Lasso Plugin are:
Custom Link Displays
Affiliate Opportunities
Affiliate Dashboard
Amazon Integration
Link Cloaking
Link Groups
Click Tracking
Plugin Import
Link Alerts
Features of Lasso
Becoming a great successor in affiliate marketing is not a simple thing, it's all about gaining the customer's trust. Your content must be convincing and compelling enough to click a product via your link. Lasso precisely does that, and increases the traffic.
Customize the Link Displays
To offer valuable content and integrate affiliate links, all you have to do is, create a page layout. It starts right from how you display your products. Using Lasso, you can include any number of links on your site. The best part of Lasso is the option to include dynamic affiliate link displays.
Featured Attributes
If there are multiple links on your site then it's important to feature one product in particular. Lasso allows you to add a badge to a display box, where you can add your own customized text.
Find More Affiliate Opportunities
Sometimes, there could be a lot more affiliate opportunities hiding on your page but you'll not be aware of it. Lasso tool will convert any such links or keywords into affiliate URLs, without you having to do it manually.
Monetizing Existing Links
This is a unique feature of Lasso. Once you start monetizing your links, you might have to revisit them in order to make any changes. Lasso will help you to find the existing links that do not bring you any profit and turn them into active affiliate links.
Pricing
Lasso has one of the most uncomplicated pricing plans of affiliate marketing plugins in the market today. It has one package, billed in two ways.
$19 per site, billed monthly
$190 per year, billed annually
Advantages
Discover More Money-Making Opportunities
Improve Your Site's Appearance
Automated Product Tracking
Tracking Your Performance
Enhanced User Experience
Affordable Pricing Plans
Woozone
WooZone is the most unique Amazon WordPress plugin, What makes WooZone unique? It not only helps you in inserting affiliate links into the existing content, rather it helps to create an eCommerce store.
WooZone is based on the most popular WooCommerce software, so you'll also be able to take advantage of all the flexibility that WooCommerce offers.
With this plugin, it's now simple to import affiliate products from Amazon and keep everything in sync.
Some features offered by WZone Plugin are as follows:
Import Amazon Product
Content Spinner
Import product Reviews
Import Variation Image
Geo-targeting
Supports PA API 5
GDRP Compliant
Cross-Selling
WZone Report
Wzone Chrome Extension
Wzone Badge/ Flags
The WZone Plugin allows its users to customize fully and it is highly flexible. The handful of features offered by the WZone Plugin is truly impressive.
Each update of the WZone Plugin will help to improve the plugin and make it a great option for Amazon Associates WordPress publishers.
If you're a blogger and thinking of running an affiliate amazon program to earn some extra money, then without any doubt you can definitely go with Wzone Plugin as it has also a free version available.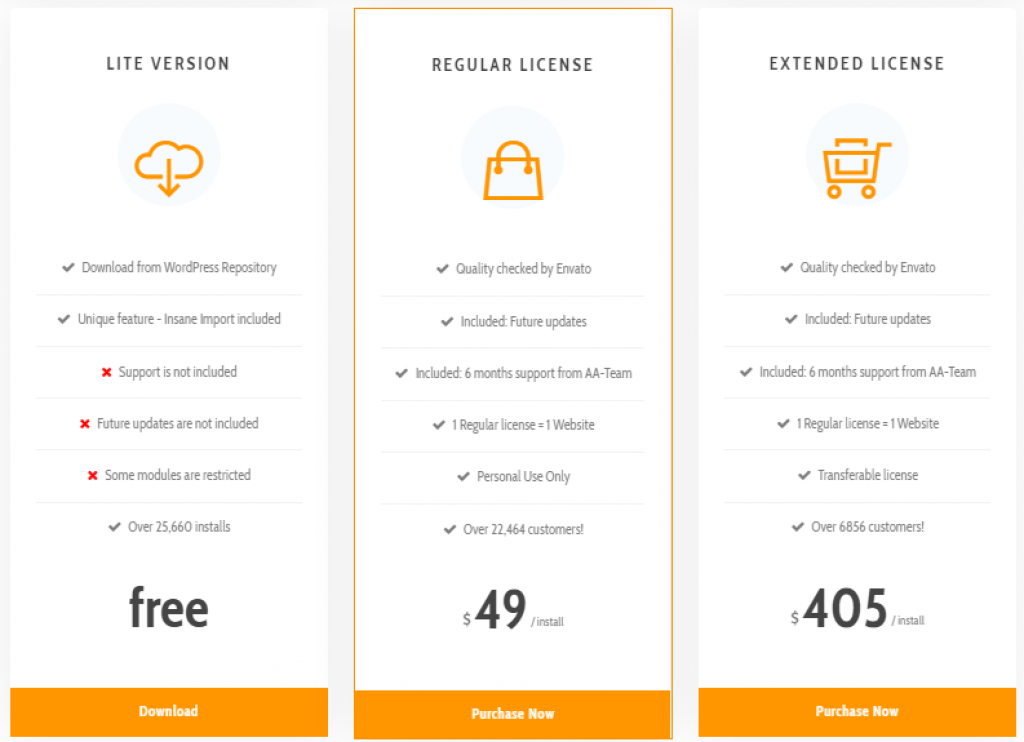 It is one of the best Amazon affiliate plugins. Paid options include a Regular license and an Extended license.
Advantages
Amazon Product Sync without PA API Keys
Amazon Associates Earnings Report
Great Flexibility
Free Version Available
Verdict
The plugin you choose depends on what you need to achieve in your online business. In this review, AAWP stands at top and it's an all-around option, the reason is it offers plenty of rich features you need in an Amazon Associates plugin. Read the review and get an idea, if you're still in confusion leave your comments below!